Mt. Rainier-Disappointment Cleaver Route
---
Destination: Mt. Rainier Summit
Date: July 18-20, 2001
Difficulty: 6+
Payoff: 9
Starting Point: Paradise Parking Lot (5460')
High Point: Columbia Crest (14,411'')
Round Trip Distance: 18 miles
Equipment: The ten essentials, overnight gear, glacier travel
Mountain Skills: route finding, glacier travel
The Disappointment Cleaver route on Mt. Rainier is currently in excellent shape and this was by far the easiest ascent that I have been a part of. A total of ten climbers from the OSAT climbing club departed Paradise on the 18th for Camp Muir. Six of the ten where students from this years glacier climbing course but two had been to the summit of Rainier before. The Cowlizt and Ingraham Glacier crossings are in reasonably good shape with a moat developing where Disappointment Cleaver is gained. Much of the cleaver is still snow covered. Above the cleaver the route is literally straight up with almost no crevasse problems until near the crater rim. The only thing that did not go quite according to plan was the weather. High clouds had been moving in and out all night before coming to stay and by the time we got back to the Ingraham Glacier, it was snowing. Here are a few photos from the climb.
Kieran setting up camp at Camp Muir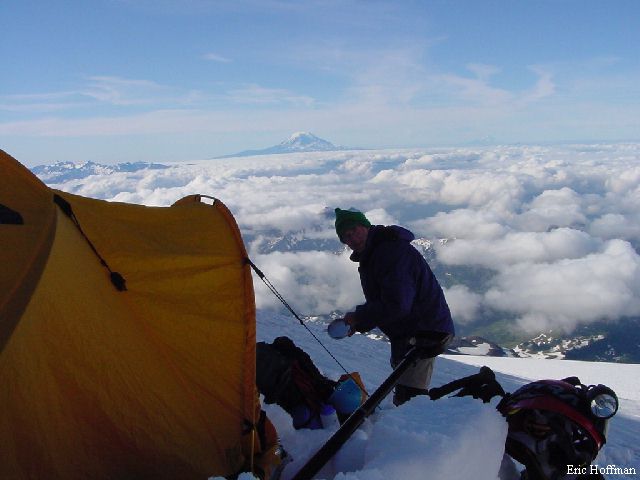 Taking a break at 13,000 feet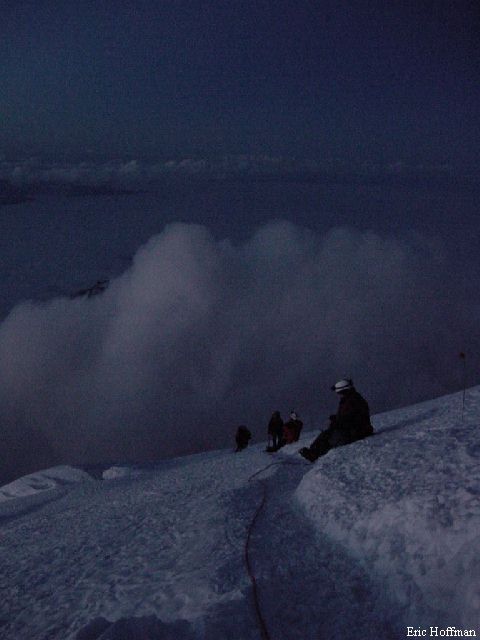 One more break to enjoy the sunrise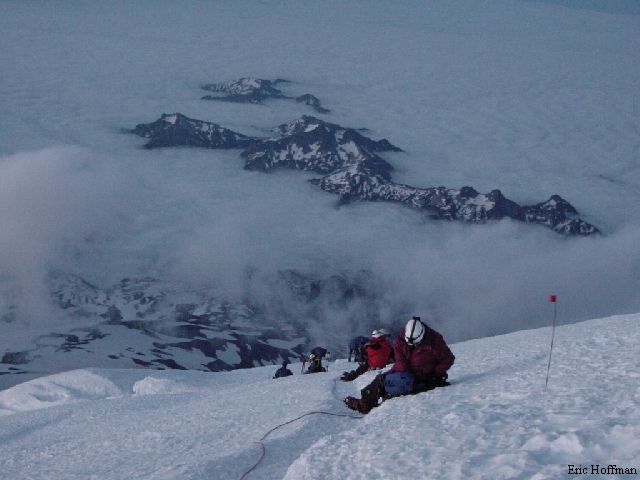 Sunrise from 13,700 feet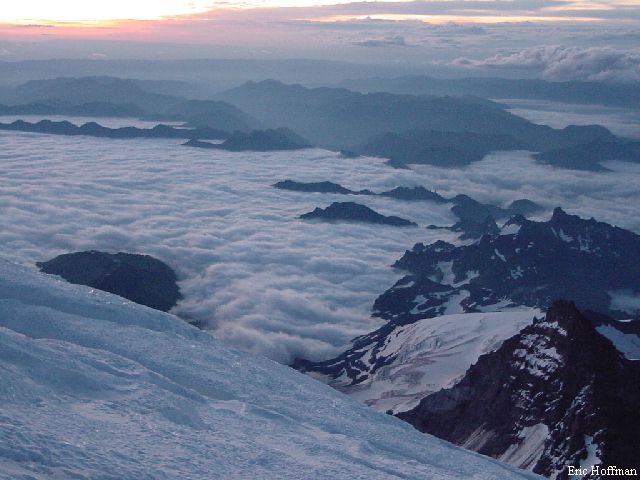 A picture is worth a thousand words...