Harney Peak, Highest Point in South Dakota
---
Destination: Harney Peak, SD (7242')
Date: June 26, 2009
Starting Point: Sylvan Lake (ca.6150')
High Point: Harney Peak (7242')
Round Trip Distance: ca.6 miles
Equipment: Camera
Difficulties: Hiking
After hiking to the summit of White Butte I drove my hail beaten car to Keystone, South Dakota; population 311. It was disappointing that my annual National Park pass is not good for Mount Rushmore because you are paying for parking, not admission ?what would George Washington say? I tried to argue that I have to park at all national parks and monuments but to no avail. However, I found the town of Keystone to be reasonably affordable and the locals quite friendly despite being located only 2 miles from Mount Rushmore. I must have met 50 of the 311 locals who said everything goes up in price 10 times during the Sturgis motorcycle rally so you may want avoid it during that time year (early August).
What would George Say?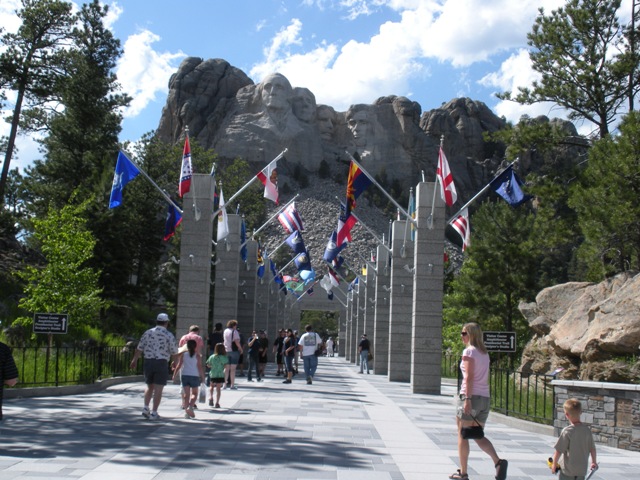 Located in the Black Hills, Harney Peak is the highest peak in South Dakota. Although there are trails to the top of the Harney Peak there are many technical rock climbs in the Black Hills. The trails to the historic lookout on the summit of Harney Peak begin at Sylvan Lake in Custer State Park. There is a $6 entrance fee into the park.
Sylvan Lake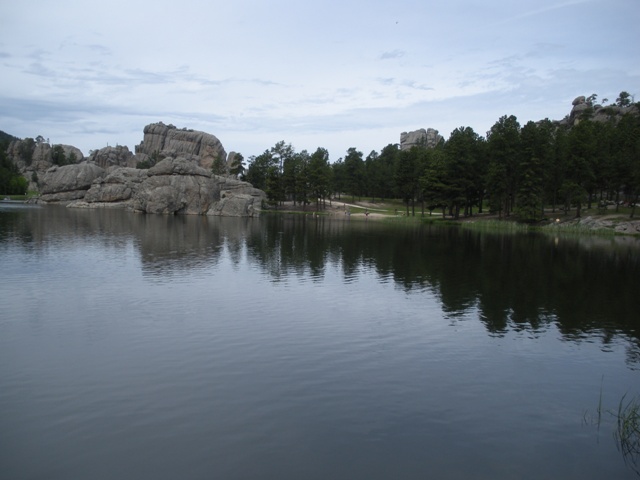 Trail #9 is the shortest which is about 6 miles roundtrip but you can also take trail #4 which is 6.5 miles round trip. I took the #9 trail which rolls along though the forest offering an occasionally glimpse of the final objective. Near the summit trail #9 merges with #4 before reaching a series of stone and metal stairways and finally the lookout which is an interesting building. A nice hike but a long drive from Tacoma?
Harney Peak from Trail #9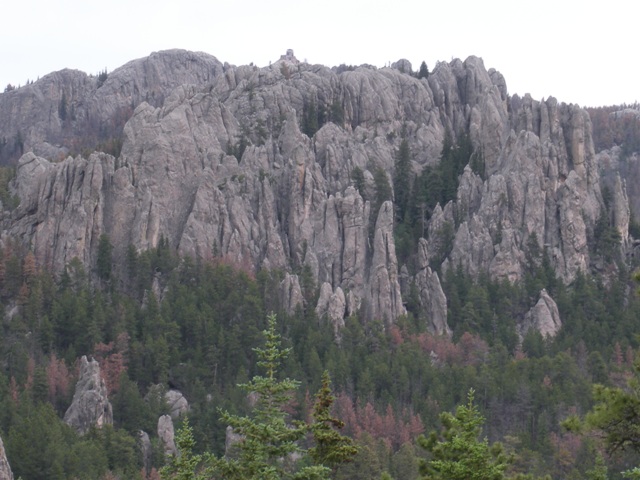 The Harney Peak Lookout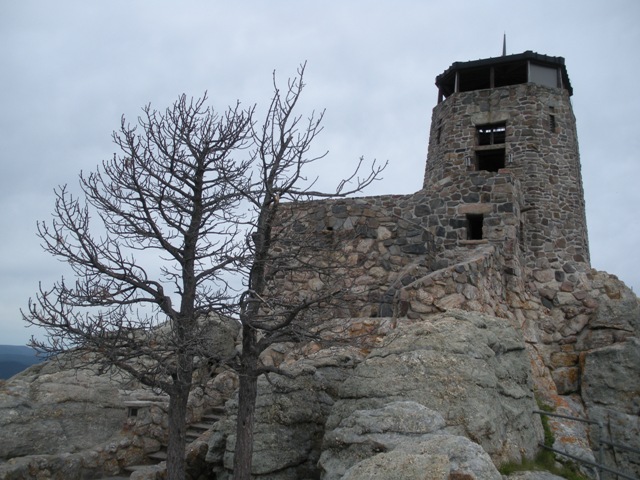 The Black Hills from Harney Peak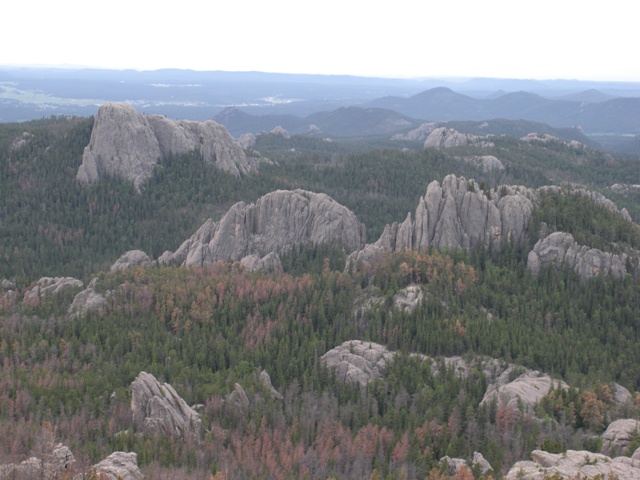 References:
Summitpost.com