Kendall Peak
---
Destination: Kendall Peak (5784')
Date: November 17, 2002
Difficulty: 4-
Payoff: 4
Starting Point: Snoqualmie Pass, PCT North ( c.3000')
High Point: Kendall Peak Summit (5784')
Round Trip Distance: c.10 miles
Equipment: The ten essentials
Mountain Skills: Route finding (minimal)
This is a simple and easy ascent that took me about five hours round trip under non-ideal conditions. I arrived at the trailhead a little before 8:00am where there was a thin layer of slush suitable for swinging the back of my imported micro-SUV from side to side before parking. I started up the PCT heading north. I reached the junction where the old PCT branches right but decided to take the high and dry path known as the new PCT. I followed the PCT past the Commonwealth Basin Trail, then across an avalanche path, then on a long traverse to the north where there are two switchbacks NW of Kendall Peak.
Kendall Peak from the PCT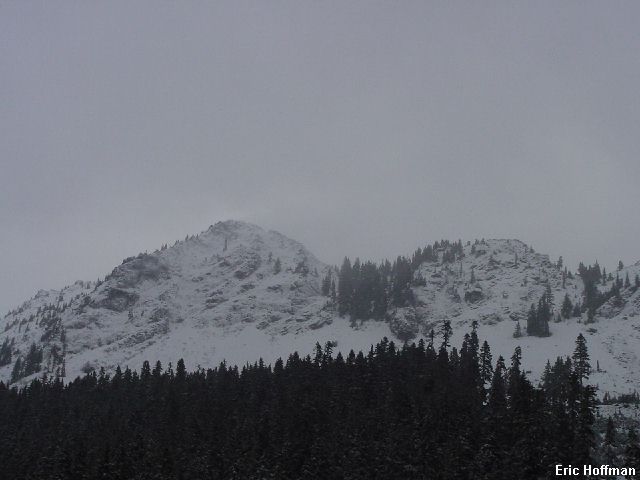 In the area of the second switchback (the PCT is again heading north), I left the trail and headed toward, then up a broad, shallow gully. The rain at the trailhead was now graupel and plenty had already fallen. There was snow below the several inches of graupel that had a melt/freeze crust. It was almost like a snow pack up there (unfortunately the forecast is for 8000' plus snow levels for the next several days). After reaching the top of the gully, I turned right expecting a "short scramble" but found nothing that resembled a scramble. Nothing in the immediate are seemed higher to the north but maybe to the south...
Red Mountain from Kendall Peak (north)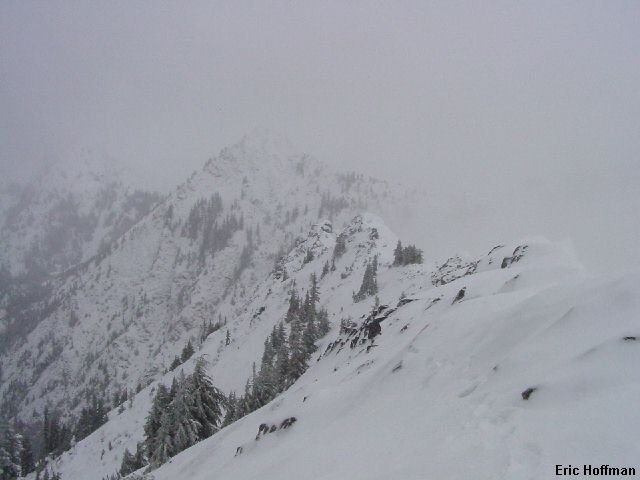 The view to the south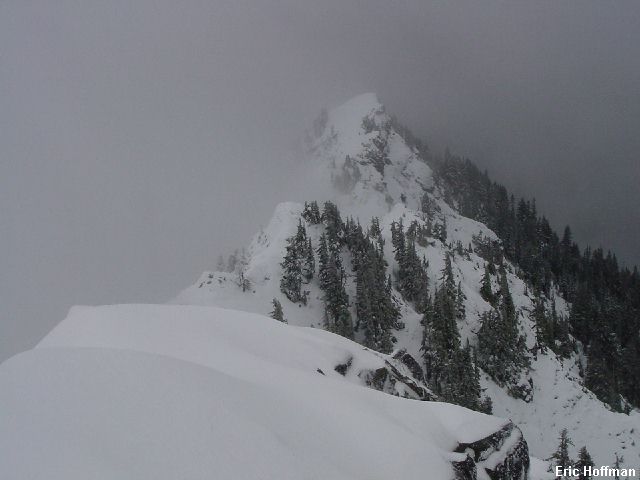 So this is Kendall Peak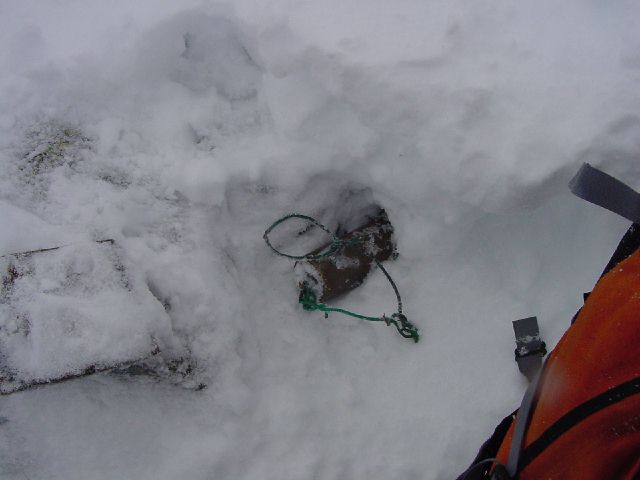 References:
Cascade Alpine Guide, Volume 1, 2nd Edition; Fred Beckey