Lassen Peak - The World's Largest Plug Dome Volcano
---
Destination: Lassen Peak (10,457')
Date:
July 2, 2009
Starting Point: Lassen Peak Trailhead (ca.8550')
High Point: Lassen Peak summit (10,457')
Round Trip Distance: ca.5 miles
Equipment:
The ten essentials
Difficulties:
None
Lassen Peak, the world's largest plug dome volcano, is one of those pesky Cascade volcanoes that I said I was going to summit. As it stood at the beginning of this trip I had 3 to go and all 3 have trails to the top. I suppose I could have tried a different route but I had suffered through enough volcanic rubble that I figured I deserved a break from it. But wait, maybe since Lassen isn't a stratovolcano it will solid? Yeah, right!
Lassen Peak from Lake Helen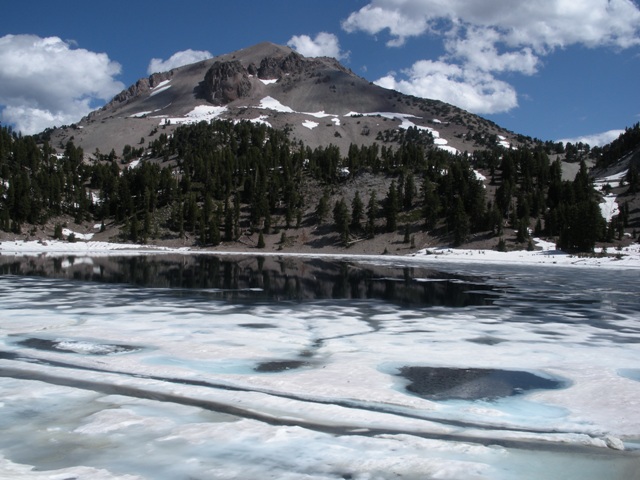 There really isn't much to report about this heavily used trail with little shade other than it begins at an elevation of ca.8550' and reaches the 10,457' summit in ca.2.5 Miles.
The summit from the crater rim
Lassen Peak - The world's most climbed plug dome volcano?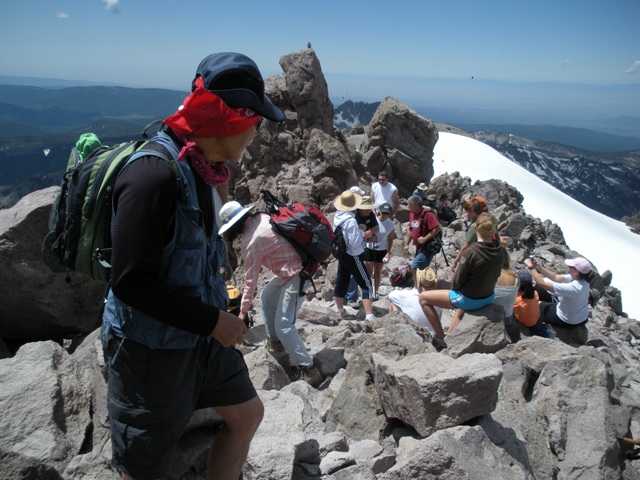 Looking across the crater with Mount Shasta in the background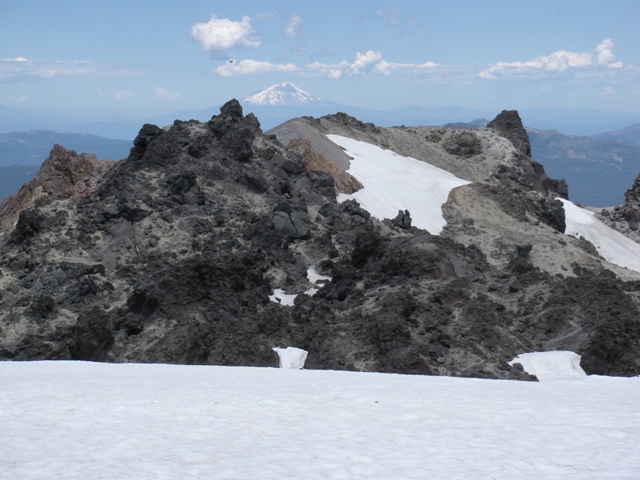 References:
Climbing the Cascade Volcanoes; Jeff Smoot; Pages 174-177