The Ozarks - Taum Sauk Mountain, MO and Mount Magazine, AR
I have been told that I vacation in strange places... Maybe, but this trip wasnít the strangest. Itís still a toss-up between Kentucky and Alabama for the strangest states yet but I couldnít rule out Missouri and Arkansas without actually checking them out first. I had actually been to Missouri before on a work related trip and had some fun checking out some blues shows and the Jefferson Expansion National Monument known best for the 630 Foot tall Gateway Arch. The ride to the top of the arch is a strange ride in an egg shaped pod but it isnít strange enough to put Missouri on the list of strangest states I have been to.
Our trip began On November 10, 2010 with an evening flight into St. Louis, MO where the temperature was a pleasant 70 degrees. There wasnít much time left to do much other than drive an hour or so south to Festus and grab some dinner. One thing I remembered about Missouri is that they donít serve skimpy meals. We split meals routinely on this trip without feeling under nourished. If we didnít split a meal we left feeling stuffed and in need of a nap but there wasnít time for that.
The next morning we headed for 1,772.68 Foot high Taum Sauk Mountain properly nourished for the 100 yard dash to the actual state highpoint. Taum Sauk Mountain is located in a State Park so there arenít any annoying access policies like some of the other mid-west states. There is also a lookout tower near there that offers a nice view of the land but you canít go all the way to the top. There was still a bit of orange left in the leaves but it was far from the peak of the autumn colors in the Ozarks.
Sitting on the summit rock on Taum Sauk Mountain, MO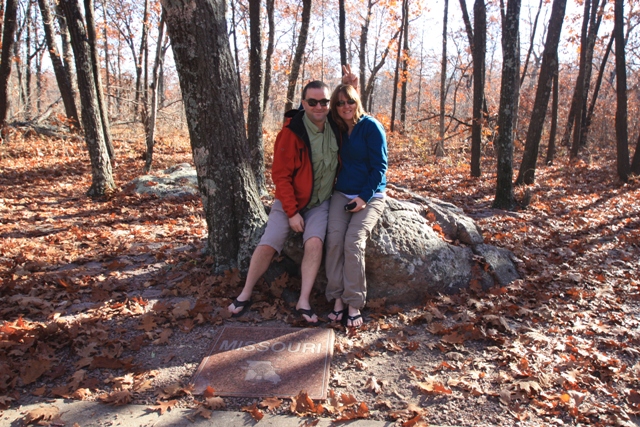 After checking out Taum Sauk State Park we headed south toward Little Rock to check out the capital city of Arkansas. The overwhelming theme was Bill Clinton...
Donkeys see Stop, Bill Clinton! Elephants see Stop Bill Clinton!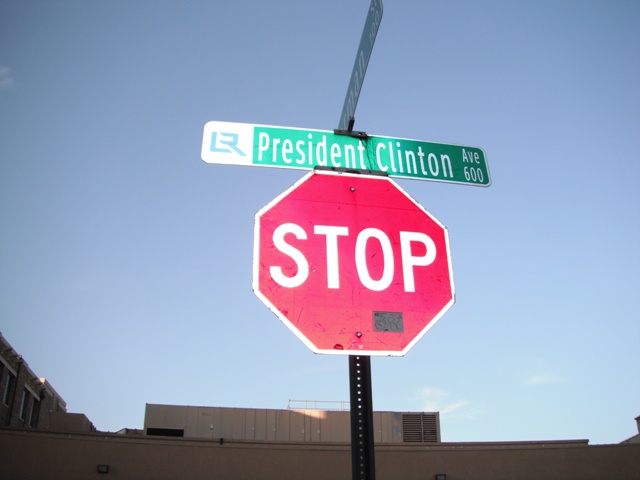 The following day we were off to 2,753 Foot high Signal Hill on Mount Magazine, the highest point in Arkansas and the Ozark Mountains. Like Taum Sauk in Missouri, Signal Hill is located in a state park. A half mile long trail to the summit begins near the lodge.
Loitering on Signal Hill - Mount Magazine, AR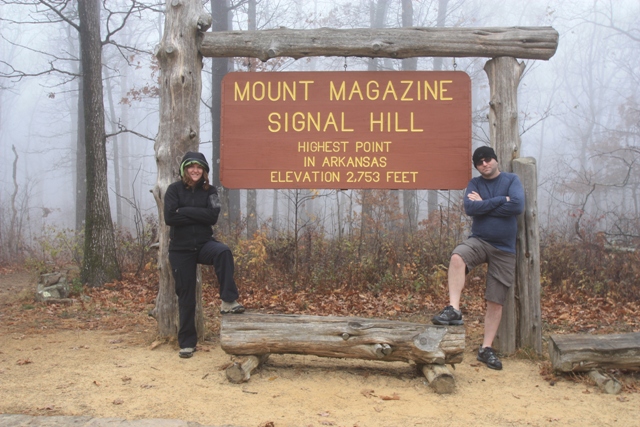 There are other longer options for getting to the summit of Mount Magazine if you are so inclined. We decided to go check out some other things...
Like hike down to the 130 Foot long Alum Cove Natural Arch...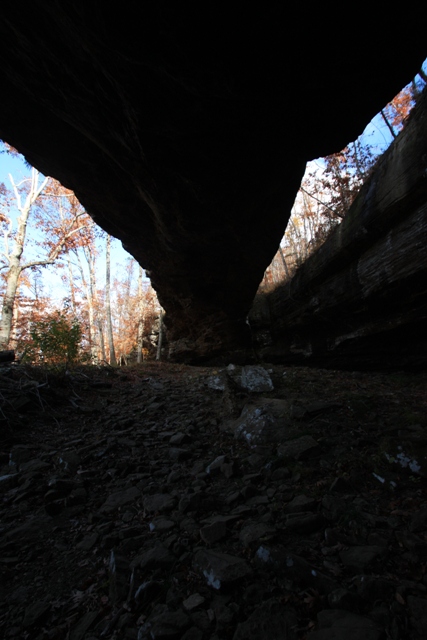 and check out the Buffalo National Scenic River...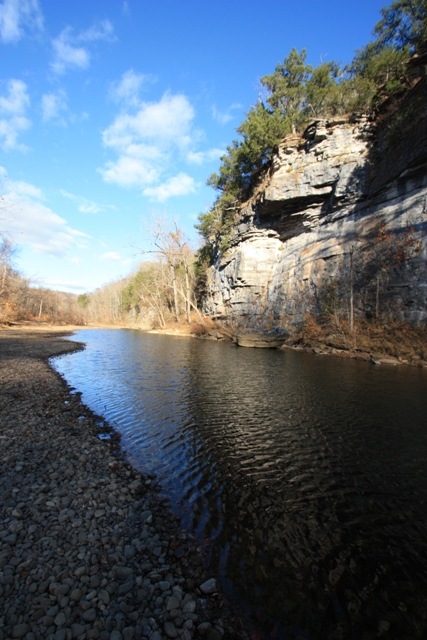 and visit Wilson's Creek National Battlefield...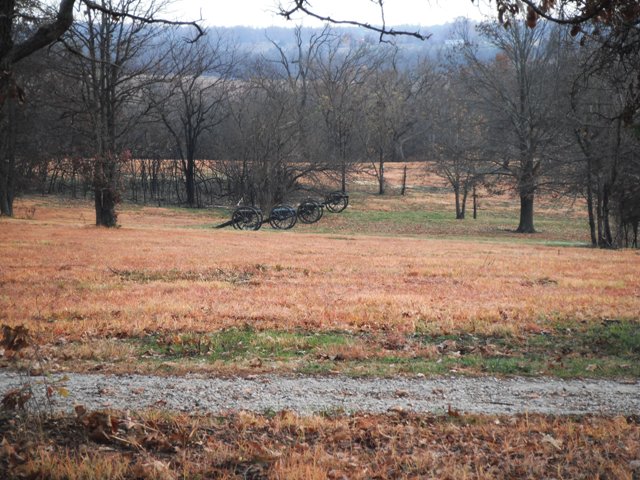 and take a ride to the top of the Gateway Arch...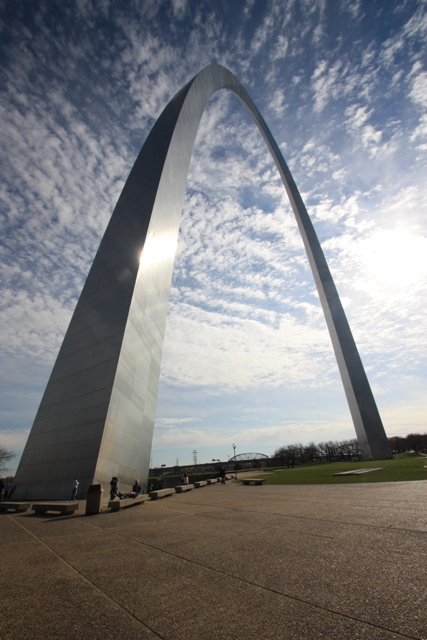 and grab a bowl of soup at BB's Jazz, Blues and Soups.